Uhhhhhhhhhhh........
So the longer we are off from tour, the less relevant this blog will become to actual band activity. Luckily, we leave for our next tour in one week. On that note, let the bullshit begin,
So I have been watching the best late night television of my life recently, and I must share in some of the nonsense I have seen in the midnight glowing apocalypse. I watched Conan the other night to see one very special guest. He just happens to be my favorite entertainer/illusionist/pervert/weirdo/guitar teacher/idol of all time..............CHRISS ANGEL MINDFREAK!!!!!!!!!!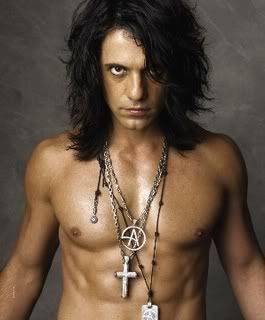 This guy has been turning every day back to 1988 for the past couple years and I am just in awe of his oddness. How the hell does this guy get a television show? He is total car wreck footage for me. So, I am watching Conan to see him and when he is introduced and appears from the curtain I am blown away by the fact that MindFreak got a haircut! Look at this cut it is totally..........MINDFREAK!!!!!!!!!!!!
But here's the best part, he didn't just get a haircut......he turned the weirdo dial to 1995 and got the Rachel Haircut from "Friends!" I know that cut, my Mom had it and so did every girl in the nation. This guy is so mental. He totally did the supercuts commercial and went in with the Skid Row hair and said to the hair lady "Give me something my mom would like."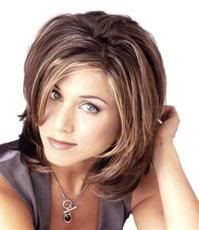 Love is Mindfreak and today is about Love so Love Mindfreak in 2007 just like you loved your Rachel bob cut in 1995.
Last night I watched my Italian people be degraded by the worst "Intervention" episode I have ever seen. Let me just say that not all Italians work in and operate pizzerias in Jersey with Caesar haircuts and bad jewelry. Well not only did the family on "Intervention" live up to all these stereotypes, but they also had a son who smoked mad crack and still worked the family pizza parlor for twelve hours a day. I am only half Italian so I must have just gotten that hard working gene and totally by-passed the Caesar haircut and crack smoking gene. Remember, crack is whack but huffing spray paint is just as fun as an adult as it was in eighth grade!!!
Last but not least, I would like to shout out ALL MOTHERS on this very special day!! Lola Ray has had many offspring across this fine country and I would like to holler at all the proud mommas out there. So raise your hand if Lola Ray is your Baby Daddy and put your hand back down if you think you are getting a dime off our broke asses for child support. This day is for you lucky ladies,
-brian