Hey there-
One thing struck me hard on this last tour, I am not really sure that global warming is REALLY happening. Keep in mind that we were out in about every climate that the US has to offer for the last thirty days. Basically, it was beautiful everywhere. Even the places that were hot were not as hot as they usually are (Phoenix was practically tolerable at 102, as opposed to the 118 that it was last summer). Look I am not trying to lead no anti earth coalition or anything, I will go green with every other 20 something douche that I know, I am just making an observation. This really was a mind blowingly cool summer tour. Let it be known, that I am also not some anti Gore man or anything, dude has been known to own a sweet beard and I heard that he is directing Transformers 2 (Optimus Prime runs on Bio Diesel) and that would be crazy sweet! Also, as soon as someone gives me some damn money I will totally convert our sweet black van to run on dolphin farts or chocolate kisses or whatever the hell gets me to the next show. Go EARTH and go weather!
It is weird to reflect on a tour and try and capture it in words. So instead or giving a bunch of dumb road stories I will relay a conversation I had with my mom at the end of this tour....
Mom; So how was tour?
Me; Uh, it was ok.......um........yeah
Mom; How were the shows?
Me; They were good......um......yeah
Mom; Does your hair still look like a pile of shit?
Me; Um.......Yeah
Mom; Did you do ANYTHING exciting?!? You guys are so boring.....why don't you do drugs or be cool or something?
Me; OH!!!! I WENT TO UNIVERSAL STUDIOS FLORIDA FOR FREE!!!!!!
And that's the DAMN truth. What can I say, I am a hopeless amusement park junkie and this really was the highlight of the tour. We rode so many movies that my mind almost exploded. I would like to thank our tour guides Jonathon (from Orlando based band Pop Culture Clash) and his ultra cool girlfriend Erica (not currently in a band that I know of) for giving us a great day of pretzel and churro dreams!!
Early in the tour we walked out on Transformers the movie because lead actor Shia Labeouf was not the star of Boy Meets World and I demanded my money back on that fact alone.
Seriously though, this is Shia (Transformers, Disturbia, Next Indiana Jones, Casablanca 2, Gone with The Wind 2, EVERY MOVIE EVER!!)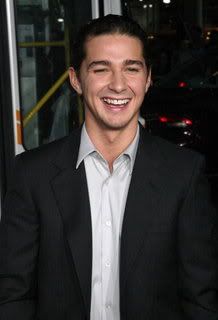 And this is Ben Savage (Boy Meets World....um....that's it)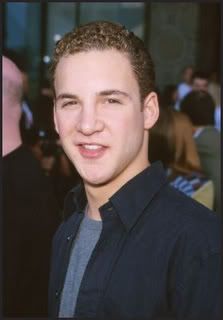 I smell a conspiracy here people!!!
But in WAY more important news......... we are about to start writing some brand new songs for all you beautiful people to enjoy and consume!!!!!! I am serious and really really thrilled. It is official, we are about to start work on the songs that will make up our next record. Expect the new stuff to sound really really different or to sound exactly the same, we are not sure yet because we have not written it yet. This is always my favorite part of being in a band. New material is like springtime for a band that tours a lot. It is the time when you look around and smell the flowers and get re-invigorated and sniff your armpits and realize that your new deodorant crystal is maybe not working so well and you go and borrow your girlfriends deodorant and fall in love with yourself even more somehow......
It's a beautiful time people, JUST TRUST ME!!!!
-brian